Sarah M. Molleck presents "Protecting Personal Devices" for Attorneys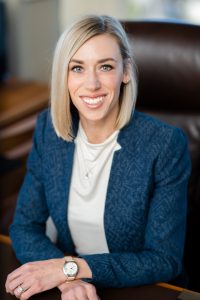 LGE attorney Sarah M. Molleck presented at the State Bar of Nevada's CLE, "Ethics Year in Review" on December 9, 2020.  Ms. Molleck presented one of five segments, titled "Protecting Personal Devices and Cloud Computing Security," as part of the CLE that covered The Impact of Technology on a Lawyer's Ethical Obligations.  The CLE was organized and presented by members of the Standing Committee of Ethics and Professional Responsibility, of which Ms. Molleck is a member.
Ms. Molleck presented on practical steps that attorneys can take to keep client information secure on personal devices at all times, including working remotely as many attorneys work from home during the COVID-19 pandemic.
"This program focused on helping attorneys employ best practices and maintain their ethical obligations during a time where we are seeing a record number of cyber security attacks on our profession," said Ms. Molleck.  "Knowing the cyber security risks helps attorneys implement effective tools for keeping client information confidential and safe from unauthorized or inadvertent disclosure and serves the best interest of our clients."
The seminar was presented via a live webinar hosted by the Nevada State Bar, and offered 2.0 Ethics CLE credits and 1.0 AAMH CLE credit.  A link to Ms. Molleck's bio can be found here: Sarah M. Molleck.