Unemployment Benefits as We Climb Out of COVID… At Least for Today by Rebecca Bruch, Esq.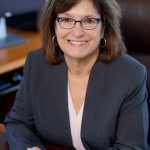 It seems like just yesterday that we all woke up to a new world and were trying to figure it out almost hour by hour.   Those of us who work in the world of human resources were wondering not only where we would physically work, but what were we going to do with all the employees.  I think it is fair to say we were all confused and scared – for ourselves, our families and our jobs.   My phone was ringing off the hook and my e-mail was blowing up.   Websites were crashing and phone lines were jammed.  The CDC, the EEOC, NERC, OSHA, and DETR were all blindsided by the crisis.  And the advice, guidelines and rules changed minute by minute.   All the while, we could not buy toilet paper or spaghetti.   The ad hoc nature of a situation which in our lifetime no one had ever faced left us to figure it out as we went.
In my bubble, I was trying my best to help clients figure out things like whether employees should stay on the payroll, should they be terminated, should they be laid off, should they be furloughed. Masks or no masks?  Who is going to teach school if the teachers have to stay home because they have no daycare?  Who would have thought 18 months ago that employees could be furloughed and still collect unemployment benefits.   Who would have thought employees could collect unemployment benefits and not search for work.  Who would have thought that with government subsidies, employees could make significantly more on unemployment than working at their regular jobs.
In March 2020, a record 2.9 million people filed initial claims for unemployment, followed by two consecutive weeks of more than six million claims.  Since that time there have been a total of 104.4 million initial claims.   One in four workers relied on unemployment benefits during the pandemic.   Since March 2020, $637 billion has been paid out to jobless workers, supporting them and their families.
Unemployment benefits typically replace 30 to 40 percent of a workers' wages.   To fill that gap, Congress stepped in to provide an additional $600 per week, fully funded by the federal government.  When that program lapsed in July 2020, it was reinstated in December with a supplement of $300 per week.
At long last, here we are in May 2021, and it looks like we might soon be able to return to a life as we used to know it.  With that comes the unraveling of the various types of relief that so many people relied on, and which helped so many people make it through the process.    As we enter this new period of transition, DETR has announced a return to the pre-COVID work search requirement for all people receiving benefits.  Effective May 2, 2021, claimants will need to comply with the requirements that were relaxed at the beginning of the pandemic.   They will be required to be actively looking for work and keep records consistent with the DETR protocol.  In the alternative, claimants can participate in an approved training program.  Training programs have been created for high-demand occupations in everything from the medical field to truck driving.  The training ranges from workshops that last a few days to more extensive certificate programs lasting several months. More information can be found at EmployNV.gov.   As we look to a return to full capacity at all businesses and venues, employers are hoping the worker shortage that so many employers are experiencing will improve.
Along with the return of mandatory search for work, the federal government subsidy will end on September 6, 2021.  The federally-funded benefits were provided to workers at no additional cost to the states, but the states were in charge of the administration.  The arrangements for the terms of the subsidies were made between each state's governor and the U.S. Secretary of Labor.   Usually, states are more than happy to facilitate such a huge benefit to their citizens.  However, with the extreme shortage of workers, by May 12, 2021, governors from at least 11 states backed out of the federal unemployment subsidy.  As of today, Nevada is not one of them.  Those states where the subsidy is being eliminated early is that it will encourage workers to go back to work.    There is an array of opinions across the country about whether the early withdrawal from the program will accomplish the goal.  Some argue workers were led to believe they would receive the benefits through September 6, but now are being denied federal aid.   Others argue the state of our supply chain and work force is in critical condition, and the federal benefits are holding back recovery.   Time will tell.
In the meantime, we are still just trying to figure it out as we go.  Who knows what things will look like tomorrow; but for today, proactive job searches are now required if a claimant wants to retain his or her state benefits.  And in Nevada, at least as of today, claimants will hold on to the $300 subsidy until September 6, 2021.  At least as of today…
If you have questions about  navigating unemployment benefits with your employees, or any other matters related to human resources, the experienced employment lawyers at Lemons, Grundy & Eisenberg are available for consultation.