Robert L. Eisenberg recognized for over 200 supreme court settlement conferences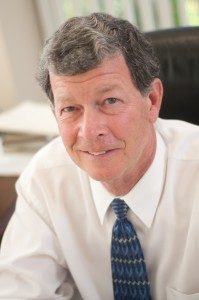 LGE attorney Robert Eisenberg was recently recognized by Nevada Supreme Court Justice Ron Parraguirre in the Nevada Supreme Court Settlement Program's written publication, the Settlement Sentinel.  In the Fall 2020 issue, Justice Parraguirre recognized Mr. Eisenberg for conducting over 200 settlement conferences since becoming a Supreme Court Settlement Judge in 1997.  Mr. Eisenberg retired as Settlement Judge this fall after 23 years of service to the program, and Justice Parraguirre's "heartfelt appreciation and gratitude go out to Bob for his service as a Settlement Judge."  The firm is also proud of Mr. Eisenberg for his contribution to the Nevada Supreme Court Settlement Program and congratulates him for the achievements and settlements he successfully accomplished during his time.
If you have questions about the Nevada Supreme Court, its settlement program, or appeals, please contact an LGE attorney at (775) 786-6868.