October is Cyber-Security Month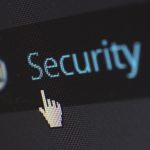 Not to scare you, but cyber-security attacks are on the rise, with no foreseeable end in sight.  Attacks have been especially prominent in the last several years.  From interference in our country's election system to COVID scams plaguing Nevada's Department of Employment, Training, and Rehabilitation for unemployment benefits (see here), the sophistication of hackers grows daily.
Law firms are certainly not immune.  In fact, because law firms tend to store confidential information for a variety of clients, they can be special targets for hackers.  These hackers employ various methods to hold hostage a law firm's access to its confidential client data in exchange for a payment – commonly called ransomware. Alarmingly, in 2019, only 31 percent of law firms reported having an incident response plan in place should they become subject to a data breach or attack.
The attorneys at Lemons, Grundy & Eisenberg are extremely serious about cyber security and protecting our clients' information.  Our firm follows standards set forth by the Center for Internet Security (CIS) which is a nonprofit organization formed twenty years ago with a mission to "identify, develop, validate, promote, and sustain best practice solutions for cyber defense and build and lead communities to enable an environment of trust in cyberspace." (For more information, see https://www.cisecurity.org) Our familiarity with CIS standards also assists our ability to advise clients on the legal ramifications of the cyber-security threats and events.
If you have questions regarding legal representation, contact us at (775) 786-6868 to learn if we can assist you.