LGE Attorney Appointed to Standing Committee on Professional Responsibility and Ethics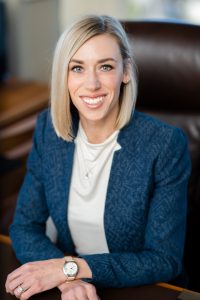 LGE lawyer Sarah M. Molleck has been appointed to the State Bar of Nevada's Standing Committee on Professional Responsibility and Ethics for a two-year term.  The purpose of the committee is to "prevent harm to the public from the unethical practice of law…and to provide a clear and timely understanding of the ethics of practicing law." SCR 222.  To fulfill that objective, committee members review and analyze ethical issues concerning the practice of law and draft advisory opinions and memoranda.  Members also work on reviewing and modifying the existing Nevada Rules on Professional Conduct and providing educational support and continuing legal education (CLEs) to members of the Nevada bar.  See SCR 222-227.
During her studies at Gonzaga University School of Law, Ms. Molleck worked extensively with one of her professors on drafting and editing a textbook on the Model Rules of Professional Conduct, upon which Nevada's rules are based.  She also conducted a fifty-state survey on attorney advertising rules to assist a law firm in its compliance of advertising across multiple jurisdictions.  She is looking forward to serving on the committee and contributing to the ethical practice of law in the State of Nevada.