Just When You Think You Made it Through the Gauntlet: Rehiring Hospitality Workers Post-COVID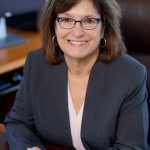 By Rebecca Bruch, Esq.
Whew!! We appear to have made it through the most difficult times in human resources that I can ever remember.  Every single day brought new challenges and new questions, many of which remain unanswered to this day, while we await the outcome of thousands of lawsuits that have been filed across the country in the fallout of COVID.    But there is no rest for the weary, and it is important to be aware of recent legislation in Nevada that can create another potential pitfall for employers, particularly if you are involved in the hospitality business.
In the last days of the 2021 Nevada legislature, a new law was passed and quickly signed by Governor Sisolak regarding the rehire of employees who were laid off during and after the COVID-19 pandemic.   Effective July 1, 2021, employers in the casino, hospitality, stadium, and travel industries must offer their former employees laid off or furloughed due to COVID an opportunity to return to work.  This mandate is different from a WARN notice (Worker Adjustment and Retraining Notification Act) if your business is subject to WARN.
The new law, SB 386, applies to an employer that:  employs or exercises control over the wages, hours or working conditions of 30 or more employees or did so on March 12, 2020; and who owns or operates a covered enterprise in Nevada.  A covered enterprise is an airport hospitality operation, an airport service provider, a casino, an event center, or a hotel that is located in a county whose population is 100,000 or more.  The Act contains an extensive list of definitions.  It includes third-party operators at hotels and casinos, such as retail shops, restaurants, bars, and parking facilities.  It applies to unionized and nonunionized operations.   We recommend you check the legislation or call us to help you determine if it applies to you.
The Act applies to all employees except for managerial and executive employees who are exempt under the FLSA; theatrical or stage performers; or employees who are party to a valid severance agreement.
The Act expires on the later of the date the Nevada governor terminates the emergency described in the Declaration of Emergency issued on March 12, 2020, or August 21, 2022.
Employees must have been employed for at least six months during the period of March 12, 2019 through March 12, 2020.  The period need not be consecutive.  The lay-off must have occurred after March 12, 2020, and have been due to a governmental order, lack of business, reduction in force, or another economic nondisciplinary reason.
Notice of a lay-off must provide a summary of the reemployment rights and contact information to receive notice of a violation of the Act.  The new Nevada law does not require advance notice; the notice must be provided at the time the lay-off occurs.  If the lay-off occurs before July 1, 2021, the notice must be provided within 20 days after July 1, 2021.  It must be given in person or mailed to the last known address of the employee, and by telephone, text message or electronic mail, if known.   If you are subject to WARN notices, the notice requirements under the new law are in addition to a WARN notice.   You must maintain for at least two years after the date the lay-off notice is provided:  (1) The employee's full name, last job classification and date of hire; (2) employee's last known address, email address and telephone number; (3) a copy of the written lay-off notice; and (4) records of each offer of reemployment, including the date and time of each offer.
You must offer a laid-off employee each position (1) which becomes available after July 2, 2021; and (2) for which the employee is qualified.  An employee is qualified if they held the same or a similar position within the same job classification at the time of lay-off.  Each offer must be in writing and sent by mail to the last known address of the employee and, if known, by telephone, text message or electronic mail.
Any available positions must be offered first to laid-off employees who held the same position when they were laid off, and then to laid-off employees who held a similar position with the same job classification.  If multiple employees are entitled to preference, you must first offer the position to the employee with the greatest length of service.  You may extend multiple employment offers conditioned on applying the order of preference.   The laid-off employee must have at least 24 hours after receiving the offer in order to accept or decline the offer.  If the laid-off employee does not accept or decline the offer within 24 hours or is not available to return to work within five calendar days after accepting the offer, you may recall the next available employee with the greatest length of service.  If you fail to recall a laid-off employee because the employee lacks qualifications and then hire a different person, you must within 30 days of that decision notify the laid-off employee in writing and inform them of all the reasons for the decision.
BUT WHAT IF…
After you make an offer to a laid-off employee, you do not have to make additional offers to that employee IF:  (1) The employee states in writing they do not wish to be considered for future open positions or future open positions with regularly-scheduled work hours that are different from those worked immediately before the lay-off;  or (2) the employer extends and the employee declines three "bona fide offers" of employment, with not less then three weeks between each offer; or (3) the employer attempts to make three offers of employment and each are returned as undeliverable, or an offer is made by electronic mail and is returned as undeliverable, and the employee's telephone number is no longer in service.
An employee can file a complaint with the Nevada Labor Commissioner OR a court after providing written notice to the employer of the alleged violation and any supporting facts, and the employer has not cured the alleged violation within 15 days after receiving the notice.
AND WHAT ELSE…
The Act contains provisions for purchasers and successor employers, as well as employers who move operations to a different location within the state.
AND WHAT NOW…
Now that you hopefully are able to start rehiring employees, and July 1 is upon us, it is important that you review your personnel records to determine if any employees qualify for protection under the Act and start preparing notices to send to already laid-off employees.
Please call us at (775) 786-6868 if you have any questions regarding this new law, its application, or how to comply.