Just When We Saw a Light at the End of the Tunnel… The Delta Variant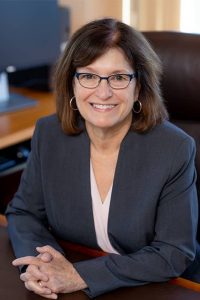 By Rebecca Bruch, Esq.
You all may recall the last time I posted a blog in June, I was very optimistic, and assumed the worst of COVID was behind us. I was advising you all about the new legal requirements to rehire hospitality workers to their old jobs at their previous pay. Unfortunately, like all things COVID, nothing is predictable or foreseeable. Since that blog, as you are all aware, the Delta variant has thrown us back into skyrocketing COVID numbers, and in some areas of the country skyrocketing positivity and hospitalization numbers are higher than at the peak of the pandemic last year before a vaccine was available. The exposed people are younger than ever, and the unvaccinated people who contract the virus are sicker than ever.  And to make matters worse, some of those who were vaccinated are also contracting COVID in breakthrough cases, although fortunately, to a much milder degree.
This turn of events has triggered employers across the country to struggle with how to handle the reinstatement of mask mandates and looking at other options to help curb the uptick. And most everyone seems to be committed to avoiding another lockdown. Soon after a vaccine became available, a lot of discussion happened surrounding requiring vaccinations for employees. The EEOC chimed in early with its guidance and opinion, though not binding, that such a mandate was permissible. Nevertheless, most of my clients were reluctant to take that action, knowing what kind of controversy it would trigger, and it looked like we were well on our way to gaining control over the situation. The trajectory of "getting shots into arms" looked to be going well… until it didn't. And the Delta variant took over.
With the "pandemic of the unvaccinated" becoming the new reality, full and partial mask mandates are once again becoming the norm in many places. Employers, both public and private are looking at making vaccinations mandatory in the workplace. Many employers, both public and private have instituted mandatory vaccines. The military just announced that all members of the armed forces would be required to be vaccinated by September 15, 2021. Many hospitals, first responders, and schools have decided to institute mandatory vaccinations. Many universities and other schools are struggling with whether a mandatory vaccination policy would be applied to students and teachers alike. All state employees must be vaccinated against COVID or provide proof of weekly negative tests.
Along with the push by public employers, many private employers are instituting mandatory vaccinations. In Nevada, the MGM announced employees who are not vaccinated must pay for weekly testing proving they are negative. Wynn Resorts was the first hotel to create a similar policy. Companies that are requiring vaccinations include Cisco, DoorDash, Facebook, Frontier Airlines, Google, Tyson Foods, United Airlines, Walgreens, Disney, Walmart, The Washington Post, just to name a few. But as with most things COVID, the only sure thing we know is litigation. The Department of Justice has issued a memo saying public agencies and private employers can require COVID vaccinations, even before the final approval has been authorized by the Food and Drug Administration. A pivotal issue by the courts seems to be offering employees an option to accept or refuse the vaccine. No one is forcing the employees to get the vaccine. The only restriction is that the employees who refuse it simply need to work someplace else. Shortly after that opinion was released, the Department of Veteran Affairs mandated the vaccine for health care workers. The DOJ memo caused 117 employees of Houston Methodist hospital  to file a lawsuit arguing they were coerced. The judge who threw out the case said, "Methodist is trying to do their business of saving lives without giving them the Covid-19 virus."
Employers appear to have a right to require vaccinations so long as they do not do so in a discriminatory way. Legal exemptions need to be considered and implemented in a nondiscriminatory fashion. Employers are searching for a way to provide a safe environment for customers as well as all workers.
Like all things related to human resources, there are always multi-faceted issues as employers consider the possibility of requiring vaccinations. There is probably not an employer in the country who is not looking for employees, everything from entry-level positions to high-level executives. One of the dilemmas employers face is the potential loss of employees in a time when employees are so hard to find. And that is just the beginning. Employers also struggle with the idea of facing lawsuits and union grievances.
There is no easy answer to these issues, and even if we think we have an answer today, it will likely change tomorrow. To that end, the trend seems to be that employers, both public and private, will likely prevail when faced with legal challenges by employees being required to get a COVID vaccination if they want to be employed.
There are also other options to consider. For instance, many employers are offering incentives for employees to get vaccinated. Some are also exploring accommodations that could separate unvaccinated employees from vaccinated employees. My lawyer imagination runs wild with how many ways there are for any of these alternatives to go wrong. Out of curiosity, if you get a minute, I would invite you to share with me some of the things you all are trying in order to continue to "run the gauntlet" of COVID-19, while we keep our fingers crossed that it will soon once again be in our taillights.
If you have any questions, please give the employment lawyers at Lemons, Grundy & Eisenberg a call. We love hearing from you.