Just, Speedy, and Inexpensive Determinations: The Nevada Short Trial Program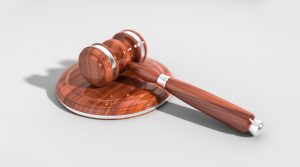 What is a Short Trial? "'[S]hort trial' means a trial that is conducted, with the consent of the parties to the action, in accordance with procedures designed to limit the length of the trial, including, without limitation, restrictions on the amount of discovery requested by each party, the use of a jury composed of not more than eight persons and a specified limit on the amount of time each party may use to present the party's case." NRS 38.250(3). The Nevada Short Trial Rules ("N.S.T.R.") govern short trials.
How is a Short Trial different from other civil trials? Where some civil trials can last for days, weeks, or months following years of protracted litigation, a short trial is finished in a matter of hours and must occur within 120 days from the date the presiding judge is assigned, absent extraordinary circumstances. N.S.T.R. 12. The presiding judge at a short trial may be either a Nevada District Court Judge, or a Judge Pro Tempore. N.S.T.R. 3. At a short trial, each side is allowed three hours to present their respective cases, with an additional 15 minutes to interview prospective jurors. N.S.T.R. 21; N.S.T.R. 23. All plaintiffs are treated as one for purposes of timing, as are all defendants. N.S.T.R. 21. If any party wishes to have an expert witness testify at a short trial, the party is encouraged to use written expert reports in lieu of oral testimony. N.S.T.R. 19.  Recoverable expert witness fees are capped at $500.00 per expert unless otherwise agreed by the parties. N.S.T.R. 26.  Juries are generally composed of four to six members, with a default size of four and a maximum size of eight. N.S.T.R. 22.
What is a Judge Pro Tempore? Judges Pro Tempore are selected and trained by a committee composed of the chief judge of the judicial district or the chief judge's designee, the short trial commissioner if one has been appointed by the district court, and a representative of the Alternative Dispute Resolution (ADR) Committee of the State Bar of Nevada. N.S.T.R. 3.  Judges Pro Tempore must be active members of the State Bar of Nevada, must have the equivalent of ten years of civil trial experience or be a retired jurist, and must fulfil at least three hours of accredited continuing legal education annually as deemed appropriate by the short trial commissioner. Id.  Judges Pro Tempore possess all of the powers and authority of a district court judge except with respect to the final judgment, hear and decide all motions, and determine the extent to which discovery is allowed. Id.; see also N.S.T.R. 7; see also N.S.T.R. 8.  The parties are required to reimburse the Judge Pro Tempore for time and expense spent on the case at a rate of $150.00 per hour, up to a maximum of ten hours, plus costs set forth in an itemized bill provided to the parties by the Judge Pro Tempore after trial. N.S.T.R. 28.
How do I get into the Short Trial Program?  Parties may enter the Short Trial Program either following mediation or arbitration, or by stipulation. N.S.T.R. 4.  To enter the program following arbitration, a party must file a request for trial de novo in compliance with the Nevada Arbitration Rules and pay jury fees and costs. Id. (See "Navigating court annexed arbitration").  If the case entered the mediation program in lieu of arbitration under the Nevada Mediation Rules, the case will enter the Short Trial Program following an unsuccessful mediation. Id.  Parties may also stipulate to a Short Trial in lieu of arbitration, and may also do so in cases exempt from the Court-Annexed Arbitration Program. Id.
How do I get out of the Short Trial Program?  Once assigned to the Short Trial Program, any party may file with the district court clerk and serve on the other parties and the commissioner a written demand to remove the case from the short trial program. N.S.T.R. 5.  Following arbitration, a demand to remove a trial de novo case from the short trial program must be filed and served no later than ten days after service of the request for trial de novo. Id.  A demand to remove an unsuccessful mediation case from the short trial program must be filed and served no later than ten days after service of the mediator's report. Id.  At time of the request, the requesting party must deposit with the clerk an amount equal to the fees to be paid the trial jurors for their services for the estimated length of the trial and court costs Jury fees calculated using an eight member jury. Id.
Do I have a right to appeal after a Short Trial? Yes. Any party to a case in the Short Trial Program has a right to file a direct appeal of the final judgment to the Nevada Supreme Court under the provisions of the Nevada Rules of Civil Procedure and the Nevada Rules of Appellate Procedure, but any party who has failed to pay the presiding judge's fees and/or costs in accordance with N.S.T.R. 28 and 29 shall be deemed to have waived the right to appeal. N.S.T.R. 33. There are many nuances to the Nevada Short Trial Program and Nevada Short Trial Rules.  This article is intended only as a general overview and does not provide legal advice on your specific situation.  If you have questions about your case, contact an attorney at Lemons, Grundy & Eisenberg to see if we can be of assistance.