Guardians of minor children in Nevada – who takes care of my child after I pass?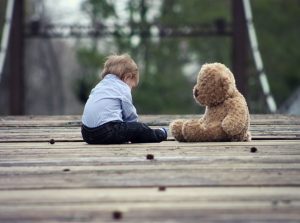 Many young families overlook planning for future contingencies, such as who will care for their minor children upon both parents passing.  In the event both parents pass away and leave minor children, the minor child will need a guardian over his or her person and estate.  This process is set out by NRS Chapter 159A.  If the parents do not leave a will or other written document stating their testamentary preferences for the care of their children, then a court will follow the factors set out in NRS 159A.061 in determining who to appoint as guardian.  This can include adult siblings, grandparents, uncles or aunts, or "any interested person" that the court finds "qualified and suitable" to care for the minor.
A court can, however, consider a parent's nomination for guardian for their minor children if the parents leave a will or other written instrument expressing their desires on who should care for their minor children.  One of these documents that parents can use is called a "Testamentary Appointment of Guardian for Minor Children."  This document is usually attached or incorporated into a will and sets out who the parents wish to care for their children in the event of their passing.  Parents can also attach specific life and care-giving instructions for the guardian to follow in raising their children.
There are many factors to consider in choosing a guardian for your minor children, but one important factor is the age of your guardian.  For example, many grandparents pass away before parents do.  So, selecting a grandparent as the guardian of your minor child may run the risk that the grandparent will pass away either before or shortly after the parent does.  Therefore, it is sometimes wise to look instead to siblings or trusted family friends who may be of similar age to the parents and are willing and suitable to care for minor children.
If you have questions regarding Nevada guardianships for minor children upon your passing and/or Nevada estate planning in general, contact an attorney at Lemons, Grundy & Eisenberg to see if we can assist you.