Finding the right court for your lawsuit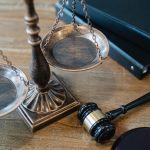 When an individual or business chooses to file a lawsuit, one of the first decisions is in which court they should file the action.
The answer to this question is not always as simple as one might assume. In Nevada, there are multiple types of courts with jurisdiction over the subject matter of different types of disputes. A person who has not previously encountered the legal system may have heard of district courts, courts of appeals, supreme courts, municipal courts, justice courts, or small claims courts. Given the options, how does one begin to know where to file their lawsuit?
Typically, cases begin in "trial courts," which hear the disputes first. At the conclusion of the case, or at certain specific points along the way, the parties have the option of challenging the trial court's rulings to an "appellate court" which may review the trial court's decisions for various reasons, including for legal error or the trial court's alleged abuse of discretion. Appellate courts and trial courts exist in both the federal and state judicial systems.
The Nevada Supreme Court is the highest appellate court in the state's judicial system. The Nevada Court of Appeals, created by a legislatively referred constitutional amendment that was approved by Nevada voters on November 4, 2014, is the state system's intermediate level court of appeal. The Nevada Supreme Court and Nevada Court of Appeals review state trial court decisions. The Nevada Supreme Court may also review the decisions of the Nevada Court of Appeals.
The trial court for the federal judicial system in the state of Nevada is the District Court for the District of Nevada. It is overseen by the Ninth Circuit Court of Appeals. Decisions of the Ninth Circuit Court of Appeals are reviewed by the United States Supreme Court.
Federal district courts, the federal trial courts, largely hear cases that are centered on a "federal question," which concern the application of a federal law, or disputes between residents of different states involving a monetary amount in controversy greater than $75,000.00.
Nevada district courts are courts of general jurisdiction, which means they may hear any type of case that is not specifically excluded from their jurisdiction. Nevada district courts possess jurisdiction over disputes involving an amount in controversy greater than $15,000.00. Certain case types are reserved to the exclusive jurisdiction of Nevada district courts, as opposed to justice courts or municipal courts, by the Nevada Legislature, such as litigation involving construction defect (NRS Chapter 40) or medical malpractice (NRS Chapter 41A). District courts may also act as appellate courts in actions originating in Nevada's justice courts or municipal courts, and have oversight over various administrative decisions by Nevada government entities via a mechanism referred to as a petition for judicial review.
In contrast to district courts, Nevada's justice courts are courts of limited jurisdiction pursuant to Article VI, Section 8 of the Nevada Constitution. This means that justice courts do not possess jurisdiction over a case or controversy unless jurisdiction has been expressly granted to them by the Nevada Legislature. Cases types over which the Nevada Justice Courts do possess jurisdiction are set forth in NRS 4.370, and include: actions arising from contract for the recovery of money only, or actions for personal injury if the claims do not exceed $15,000.00; landlord tenant actions in which no damages are claimed or when less than $15,000.00 in damages are claimed; and small claims actions established by NRS Chapter 71.
Small claims courts in Nevada are divisions of the Nevada justice courts. Only actions for the recovery of money only, and which do not exceed $10,000.00 may be filed in small claims courts. A small claims action must be filed in the justice court for the city in which the person or business being sued resides, works, or lives.
When deciding whether and where to file a lawsuit, it is always best to consult with legal counsel to be sure you have considered and selected the best option for you.  If you have questions, the experienced lawyers at Lemons, Grundy & Eisenberg are available for consultation.