Conventional Subrogation in the Insurance Policy Context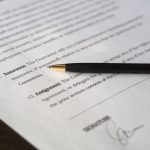 Many, if not most, policies of insurance contain language discussing "subrogation." While this language is typically of little interest to the policyholder, subrogation is an important component of insurance law.
In its most basic form, to "subrogate" is to substitute for another. The Nevada Supreme Court has provided a more specific definition: "Subrogation is '[t]he principle under which an insurer that has paid a loss under an insurance policy is entitled to all the rights and remedies belonging to the insured against a third party with respect to any loss covered by the policy.'" Arguello v. Sunset Station, Inc., 127 Nev. 365, 368–69, 252 P.3d 206, 208 (2011) (citing Black's Law Dictionary 1563–64 (9th ed. 2009)).  A valid subrogation clause allows an insurer to recoup payments made under the policy directly from a party who wronged the insured.
Traditionally, there are three types of subrogation: (1) Equitable, also known as legal or judicial; (2) Conventional or contractual subrogation, and; (3) Statutory subrogation. Equitable subrogation arises by operation of law. Conventional subrogation arises out of a contract, such as an insurance policy. Statutory subrogation arises from legislative action granting a right of subrogation in a person or entity. Although equitable subrogation is a separate form of subrogation, equitable principles are also entrenched in conventional and statutory subrogation. This is because subrogation of any type, at its core, is an equitable remedy. Therefore, principles of fundamental fairness and public policy must be considered when evaluating what is essentially the insured's assignment of a claim to its insurer, and the insurer's right to assert a claim originally belonging to its insured.
Although conventional subrogation clauses in insurance contracts which automatically assign the insured's claims to the insurer are valid in Nevada, such clauses may be found to violate public policy and become unenforceable when the assignment would deprive the injured party of his actual damages and the benefit of the premiums he has paid. Accordingly, the "Make Whole Doctrine" requires that before pursuing a subrogation claim, the insurer must have paid to its insured the entirety of the covered loss under the policy of insurance. If you are notified by your insurer that they intend to pursue a subrogation claim, do not panic. Typically, an insurance policy will require that an insured cooperate (within reason) with the insurer's pursuit of the subrogation claim, and the insurer should be willing to discuss the process with you.
This article is a summary, and is not intended to be comprehensive or constitute legal advice. If you have been contacted by your insurer regarding a subrogation claim, or if you are an insurer who would like to assert a subrogation claim in Nevada, it is important to consult with qualified counsel to ensure that such a claim is pursued according to Nevada law, and in keeping with basic principles of fairness and equity.