Can Employers Require Employees to get the COVID-19 Vaccine? Yes, but…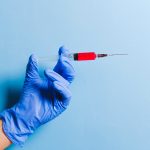 The FDA's approval of the COVID-19 vaccine for emergency use has caused a controversy across the United States.  From the health to the political arenas, Americans have cited multiple reasons for and against the vaccine – some based on fact, others on misinformation.  Regardless of one's position, however, there is one question that has many employers and employees looking for guidance: can an employer implement a mandatory vaccine policy?
There are multiple concerns by both employers and employees regarding this issue and a lack of guidance from the courts, although legal challenges are sure to arise.  Moreover, guidance from public health officials, both state and local, changes on the daily.  This article is not intended to address the ever-changing landscape of rules and regulations regarding the COVID-19 vaccine, but rather provide an overview of issues employers should consider when implementing a mandatory vaccine policy.
Employers can likely implement a mandatory vaccine policy, but they need to be aware of multiple state and federal discrimination laws that may lawfully exempt certain employees from being vaccinated. For example, the Americans with Disabilities Act and Rehabilitation Act (ADA) requires employers with 15 or more employees to provide a "reasonable accommodation" to a qualified employee with a covered disability.  If an employee makes the employer aware of a physical or mental limitation of an employee related to an employer's vaccination policy, the employer should engage in the interactive process to determine if a reasonable accommodation is possible.  An employer is not, however, required to adopt a reasonable accommodation that will result in an undue hardship for the employer.  So, employees with disabilities who cannot get the vaccine can be given other accommodations, such as mandatory face coverings and/or a separate work area with barriers to prevent the spread of the coronavirus.  The EEOC has additional guidance on the ADA here.
Employers must consider wage and hour requirements when requiring their employees to be vaccinated. If the employer is requiring the employee to be vaccinated, the time the employee spends away from work to obtain the vaccine is likely compensable time under the Fair Labor Standards Act (FLSA).  The FLSA provides that an employer is required to pay its employers for the time the employee spends "waiting for and receiving medical attention" at the employer's direction or on the employer's premises during normal working hours.  Thus, if an employer is going to implement a mandatory vaccination policy, the employer should ensure employees are appropriately compensated to avoid a wage and hour complaint.
Employers should be aware of OSHA requirements that mandate a "safe and healthful work environment." Even if an employer does not implement a mandatory vaccination policy, OSHA recommends that best practices include employers making the COVID-19 vaccine available at no cost to all eligible employees.
Pre-vaccination screening questions are subject to the ADA. If an employer requires employees to be vaccinated and the employer or its contractor (including a health care provider hired by the employer to administer vaccines) asks pre-vaccination screening questions, those questions may elicit information about a disability under the ADA.  The EEOC advises that, "if the employer requires an employee to receive the vaccination, administered by the employer, the employer must show that these disability-related screening inquiries are 'job-related and consistent with business necessity.'"  To meet the "business necessity" standard, an employer must have "a reasonable belief, based on objective evidence, that an employee who does not answer the questions and, therefore, does not receive a vaccination, will pose a direct threat to the health or safety of her or himself or others."  This is an individualized test of four factors an employer must meet to show that an unvaccinated individual poses a direct threat at the worksite.  The employer should then engage in the interactive process.
Employers must be aware of confidentiality rules when administering their vaccination policy. For example, the ADA requires employers to keep confidential any medical or health information they learn about their employees or an application for employment.  This medical information includes not only diagnosis (COVID-19 positive-test) but also treatment (COVID-19 treatment and/or a vaccination).  This information should be stored in a file separate from the employee's personnel file such that access to this information by others is limited.  Therefore, if an employer requests proof from employees that they have been vaccinated, this proof should be kept in a separate health file.
However, Title II of GINA does not appear to be implicated with a mandatory vaccination program.  Title II of GINA prohibits employers from (1) using an employee's genetic information to make decisions related to the terms, conditions, and privileges of employment, (2) acquiring or disclosing genetic information of their employees, except in 6 very limited circumstances.  GINA is not implicated, however, because COVID-19 vaccines using mRNA technology do not interact with a person's DNA in any way. Therefore, Title II of GINA is not implicated.  Employers should be cautious, however, about requesting medical information from employees that may result in the disclosure of genetic information that could fall under this category.  The pre-vaccination screening questions may reveal genetic information that is protected by GINA.