Access to Courts Continues as Adapting Remains Key to Access to Justice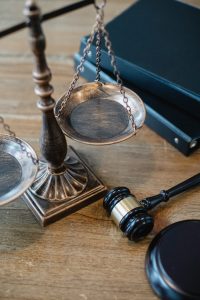 Most people are presumably disappointed that we must still contend with the COVID-19 pandemic as this ongoing public health crisis keeps interfering with our lives in many different ways that are too many to count. However, contend we must.
Excellent examples of the tremendous effort that has been made to adapt to the COVID-19 pandemic are found in Courts across the United States that have modified rules and procedures to keep our legal system functioning. The Second Judicial District Court of the State of Nevada, County of Washoe, is no exception to the monumental effort to function so that we can live in an orderly society.
In administrative orders issued March 16 and March 18, 2020, the Washoe County Courthouse was closed to in-person public access. Following the Nevada Governor's March 31, 2020 Emergency Declaration, the Second Judicial District Court has issued multiple administrative orders to maintain the ability of the public to access the Court system. Presently, the Second Judicial District Court is following the procedures specified in Administrative Order 2021-05(B) issued on July 1, 2021, that provides in part:
THE CONTINUED OPENING OF THE SJDC SHALL PROCEED AS DISCUSSED, EFFECTIVE JULY 6, 2021. AUDIOVISUAL PROCEEDINGS REMAIN THE: PREFERRED METHOD FOR CONDUCTING PROCEEDINGS.

Court Proceedings During Closure and Continued Opening

As stated, since entry of AO 2020-05, the SJDC has remained committed to facilitating continued Court operations and proceedings. From March 1, 2020 to May 31, 2021, the SJDC's   judicial officers entered approximately 75,400 orders, conducted approximately 35,500 hearings (includes heard matters only and does not include continued hearings) via audiovisual means, and safely conducted approximately twenty (20) approved in-person hearings and eleven (11) jury trials. Zoom meetings/webinars conducted in the one (1) year period of June 1, 2020 – June 1, 20214 totaled 11,612 with 180,976 participants (multiple hearings and entire dockets often occur on one meeting/webinar).  These meetings/webinars also include Zoom bench trials and settlement conferences.
Administrative Order 2021-05(B) further provides vaccination information and reference to safety precautions for court employees consistent with OSHA's Updated Guidance, effective May 14, 2021. For the public, the following is noted in the July 1, 2021 administrative order:
Public Entrance and Interaction

During this time, it remains critical to prevent the spread of illness among members of the Court, counsel, staff, the public, and our community partners. CDC has advised people to take precautions to stay healthy and that the best way to prevent illness is to avoid exposure. Mask requirements for fully vaccinated individuals have been eliminated by Washoe County, with some exceptions, including public transportation and detention facilities. The SJDC recognizes that, unlike most other facilities, attendance at court proceedings is often compelled and individuals are frequently required to remain in enclosed courtrooms for extended periods of time (in excess of fifteen minutes).

After review of guidelines and with consideration of the SDJC's physical limitations at 75 Court Street, the Chief Judge concludes all persons shall wear masks in SJDC facilities, including any security screening line to enter regardless of vaccination status except as otherwise provided in this AO or ordered by the Chief Judge. Children under the age of two and individuals who are unable to remove a mask without assistance are not required to comply with these mask directives.

Individuals who are unable to wear a mask should request to appear by alternative means.

Social distancing requirements were eliminated for fully vaccinated persons by revised CDC guidelines and by the BCC as of June I, 2021. Notwithstanding elimination of social distancing requirements for fully vaccinated individuals, all judicial officers are encouraged to manage members of the public to sit in every other seat, or spacing jury chairs out to allow the maximum amount of space between jurors.

SJDC Court Administration shall maintain notices at the entrance of all SJDC facilities advising the following people may not enter SJDC facilities:

(1)       All persons without a mask;

(2)    Persons who are ill or experiencing unexplained fever, cough, or shortness of breath.

Anyone attempting to enter in violation of these protocols or refusing to comply with the protocols will be denied entry. Temperature screening is no longer required of non-SJDC
While efforts continue to provide physical access to the Courthouse, there is a clear preference to conduct matters, when reasonably possible, via alternative means as Administrative Order 2021-05(B) specifies:
Appearances by Alternative Means

To ensure access to justice, continue to minimize the potential for the spread of COVID-19 infection among persons in SJDC facilities, and to reduce foot traffic in SJDC facilities, appearances by alternative means remain preferred. For court proceedings, judicial officers should, to the extent possible, accommodate requests to appear by alternative means for any attorney, party

Or witness who is considered a vulnerable person under current CDC guidelines. This includes persons who are over 65, pregnant, or suffering from an underlying health condition.

The SJDC's means of alternative appearance includes audiovisual and audio appearance via the Zoom.us platform.

Attorneys, parties, and witnesses are reminded, appearance by alternative means still constitutes a court appearance and attire should remain professional and court appropriate. Appearances should be made from a quiet place free of distractions. Also, for the safety of the community and to facilitate audiovisual quality, no appearances by alternative means will be allowed by persons driving a vehicle.
For in person court appearances, Administrative Order 2021-05(B) further specifies:
EFFECTIVE JULY 6, 2021, in General Jurisdiction matters, jury trials (including Short Trial Program jury trials) will continue in person. Bench trials, and other evidentiary hearings, including hearings on motions to suppress, motions regarding expert qualification, motions in limine requiring testimony, and motions regarding prior act evidence may also proceed in person. All other proceedings, including hearings that do not require testimony, will proceed via audiovisual platform. Should all parties consent and the Court approves and orders such, any hearings requiring testimony may be conducted via audiovisual platform. Judicial officers may also order proceedings to occur via audiovisual platform.

Family Division non-evidentiary hearings shall continue to proceed via audiovisual means. Evidentiary hearings and bench trials may be heard via audiovisual means or in-person, as determined by the presiding judge in the judicial department. DURING IN PERSON PROCEEDINGS, ALL PARTICIPANTS WILL WEAR MASKS IN THE COURTROOM. The judicial officer may allow participants, including jury venire members, to lower their masks when talking.

Judicial officers, to the extent possible, shall accommodate requests to appear by alternative means for any attorney, party or witness who is considered a vulnerable person under current CDC guidelines.

By prior AO, courtrooms used at 75 Court Street included Department 4, Department 9, Courtroom A, and the Complex Litigation Courtroom ("CLC"). At I South Sierra Street, designated hearing rooms were used.  EFFECTIVE JULY 6, 2021, ALL AVAILABLE COURTROOMS MAY BE UTILIZED.

The SJDC will continue to follow the updated COVID-19 Jury Trial Plan for safely conducting jury trials. Jury selection will take place in individual courtrooms, or the CLC, following all necessary protocols.  Trial commencement dates within TFs and TSs will allow for summonsing of up to two jury venires on those dates.

Beginning June 28, 2021, trials commenced being heard in the assigned departments' courtroom and will continue to do so unless an accommodation is required for the proceeding to occur in another courtroom. Jury trials in TFs and TSs going forward shall proceed as set and prioritized by AO. The SJDC continues, through the TF and TS models, to maximize hearing the maximum number of trials confirmed to proceed.
Administrative Order 2021-05(B) provides further guidance and instruction on additional topics related to appearing at the Washoe County courthouse. However, with the ongoing COVID-19 pandemic, and in light of a new emergency order being issued (as of the posting of this blog) by the Nevada Governor, it is most prudent to check directly with the Second Judicial District Court at www.washoecourts.com to obtain the most current information.